INSTALL VIDEO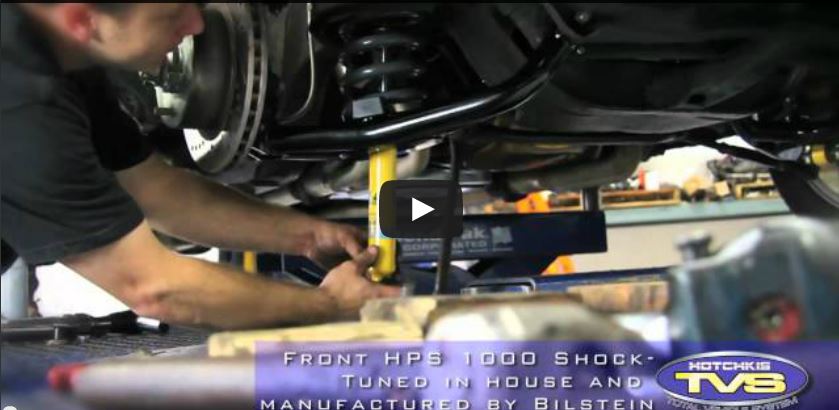 The Hotchkis TVS is a all inclusive kit that has been designed and tested as a system. No need to mix and match components. The TVS system includes Sport Coils, Sport Sway Bars, Heavy Duty Tie Rod Sleeves ,and Sport Leaf Springs. Part #´s Included 1607, 1907F, 2207C, 2407C. Applications: 1967-1969 Camaro Small Block, 1967-1969 Camaro Big Block with Alum Heads, and Alum Manifold. Pontiac 400 Motors Note: This kit lowers the vehicle an avg of 2" (F) and 1.5" (R) from orig factory ride height.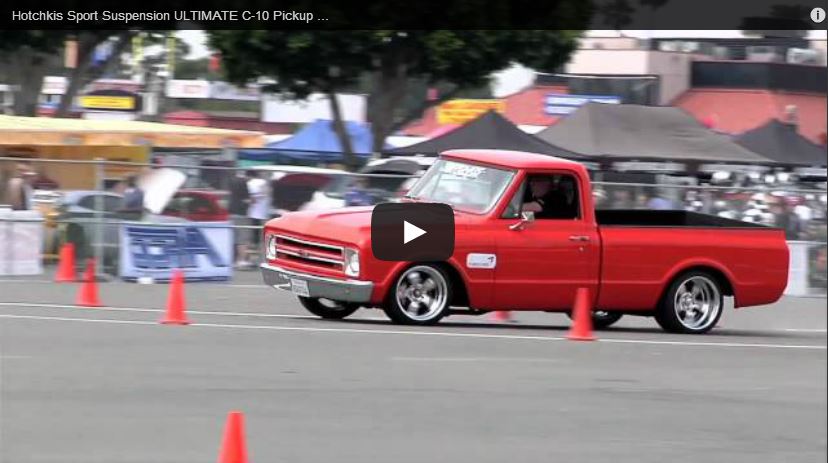 For the ultimate handling 67-72 C-10 Pickup, nothing beats the Hotchkis Sport Suspension. Hotchkis parts are rigorously designed and tested on the track, yet very comfortable for your local cruise in. Every aspect of the C-10 suspension has been re engineered for the maximum performance and is being offered both in a complete tuned package or individual components. In front we start out with Tubular Upper and Lower Control Arms which extend the wheelbase 1.8" and increase caster alignment up to +9°. The camber curve is improved, and bump steer is corrected with a new center link assembly and heavy duty tie rod sleeves. 4" front sport lowering springs, and a 1 7/16" front sway bar reduce body roll and control the bumps along with the Hotchkis Tuned/Bilstein shocks and shock relocator brackets. The rear of the truck gets an adjustable full length track bar set up, an adjustable anti squat bracket system improving the trucks instant center for maximum traction. 6" rear sport lowering springs and a ¾" blade style sway bar reduce body roll, while shock relocators, and the Hotchkis Tuned Bilstein shocks effectively control suspension dampening. This system is a proven autocross winner and designed for maximum performance improvement in a installer friendly kit. PROUDLY MADE IN THE USA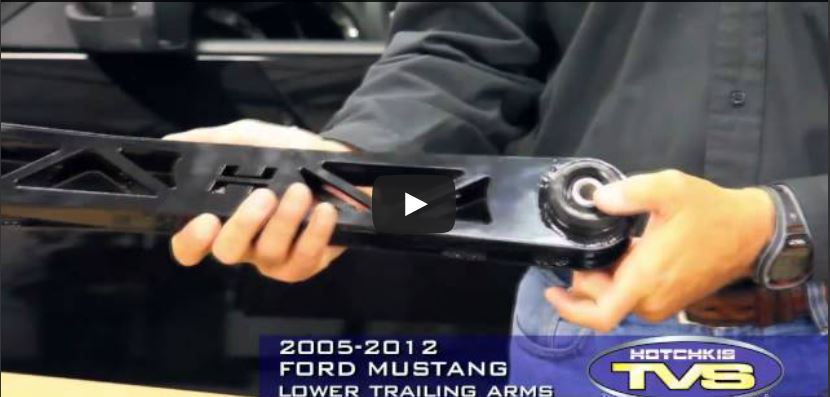 Designed for high performance Mustangs headed for autocross and track days, the Hotchkis Sport Suspension Track Pack TVS is a tuned, balanced complete suspension solution for the 2011-2012 SN197 5.0L Mustang. Born on the track and engineered for razor-sharp handling performance, the Track Pack improves steering response and stability, eliminates under steer and allows for precise driver control. Starting up front, the system includes a strong, lightweight Strut Tower Brace . To improve vehicle feel and offer a more aggressive stance, 1.1" lowered coil sport springs with performance rates are utilized. To control body roll, lightweight tubular Sway Bars are included; a 1.5" 4 way adjustable front bar and 1" three-way adjustable rear bar allow you to dial-in the way the car responds to throttle steer and driver input. The Hotchkis Chassis Max Sub Frame Connectors and K Member Brace tie the uni-body together, reducing chassis flex. To improve handling control and traction, the rear features an adjustable upper trailing arm with high articulation PTE lined 7/8" heim joint and massive 1.5" CNC machined aluminum body. The lower trailing arms are laser cut, tig welded steel construction for maximum strength to weight performanceand include greasable swivel max polyurethane bushings. Lateral movement is controlled by a adjustable panhard rod. All necessary hardware and complete installation instructions are included. This package will give you the ultimate handling Mustang.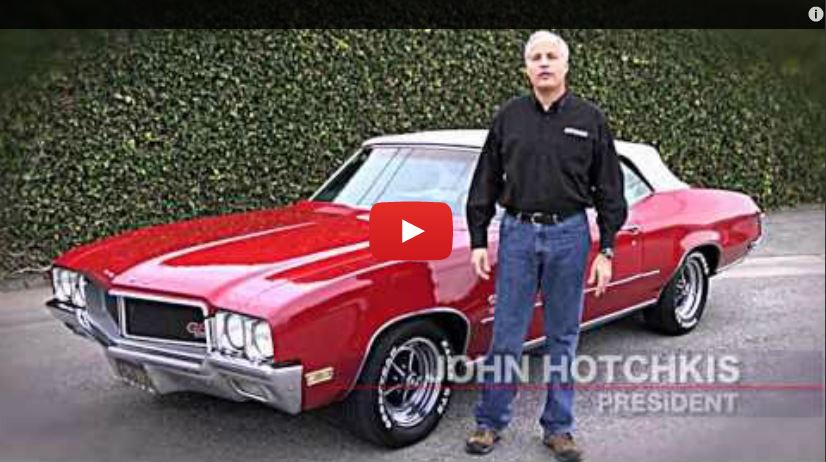 Watch how easy it is to make a muscle car handle like a new car. Hotchkis took a 1970 Buick Skylark GS and added the full Hotchkis TVS. Hotchkis offers replacements for most muscle car suspension and upgrades this vintage Buick with Hotchkis springs, sway bars, shocks, control arms, ball joints, tie-rod ends, rear air bag kit and even a new quick ratio steering box.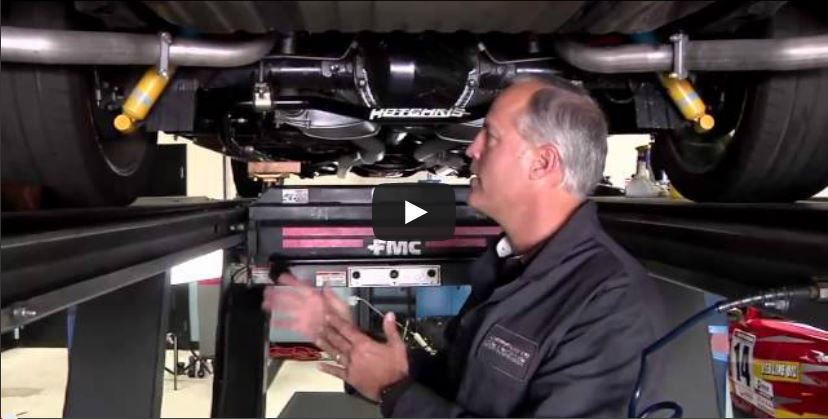 Follow along as we transform a 1969 El Camino SS into a hard-charging canyon carver with a Hotchkis Total Vehicle System suspension install. This system is available for all GM A-Body muscle cars and can be installed with hand tools in a weekend.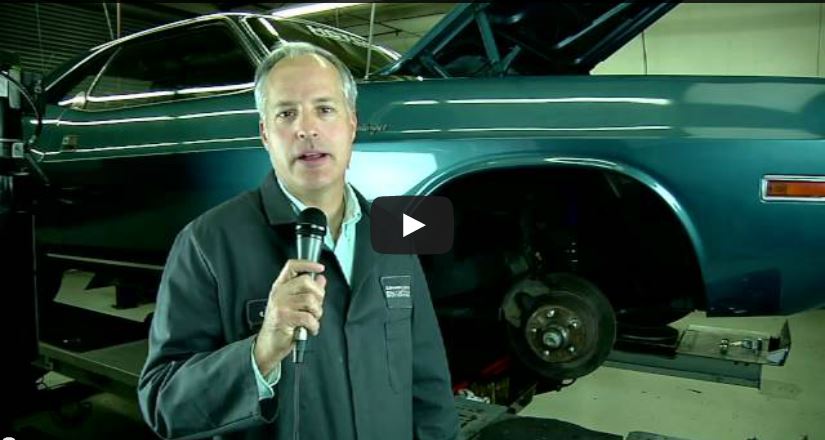 We show you how to make your Mopar handle with this step-by-step guide to installing a Hotchkis Total Vehicle System on a pristine 1970 440 Dodge Challenger.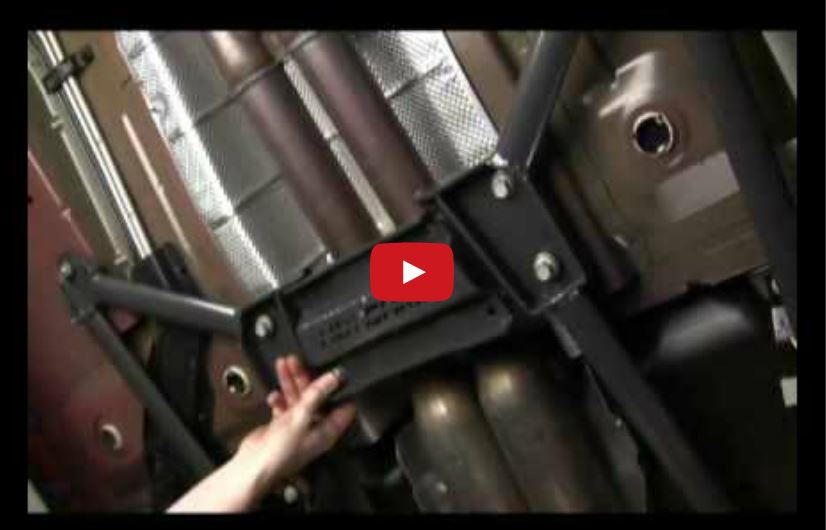 Hotchkis Performance installs a Total Vehicle System (TVS) on a 2010 Camaro SS including sport lowering springs, front and rear adjustable sport sway bars and the new Hotchkis Chassis Max subframe brace, then tests the car in Turnbull canyon.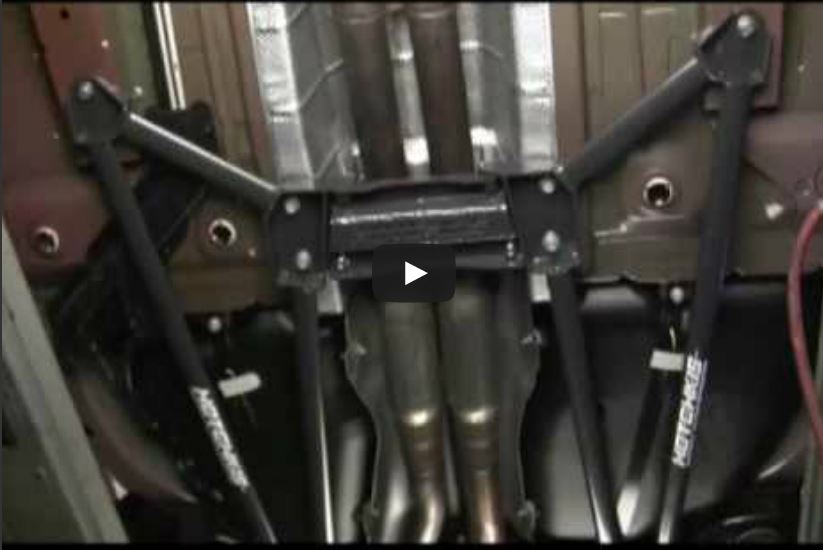 Step-by-step installation of the new Hotchkis Sport Suspension Chassis Brace for the 2010 Camaro SS. This tubular brace reduces wheel hop, improves handling and traction and eliminates subframe movement under hard acceleration.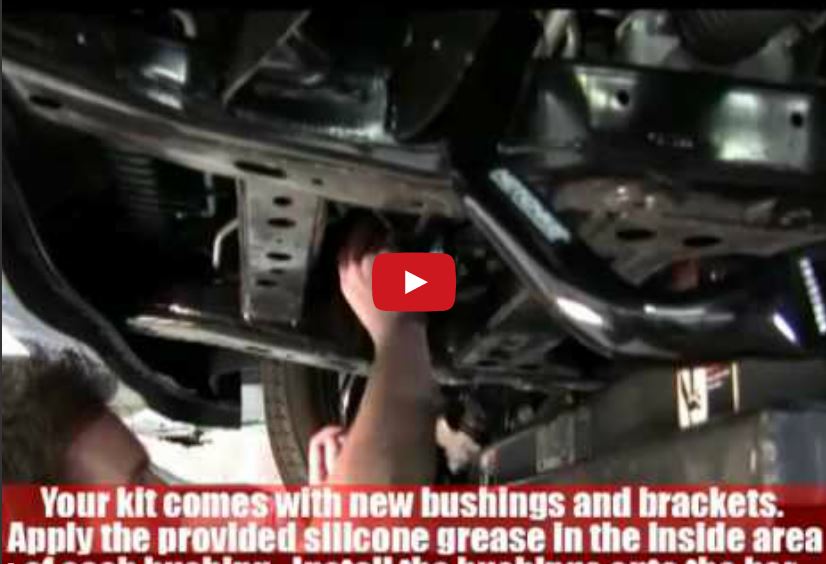 How to install a Hotchkis Sport Suspension front sway bar on a 2010 Chevy Camaro SS. This tech video shows how to make one of the fastest, easiest ways to improve the handling and performance of your new V6, RS or SS Camaro.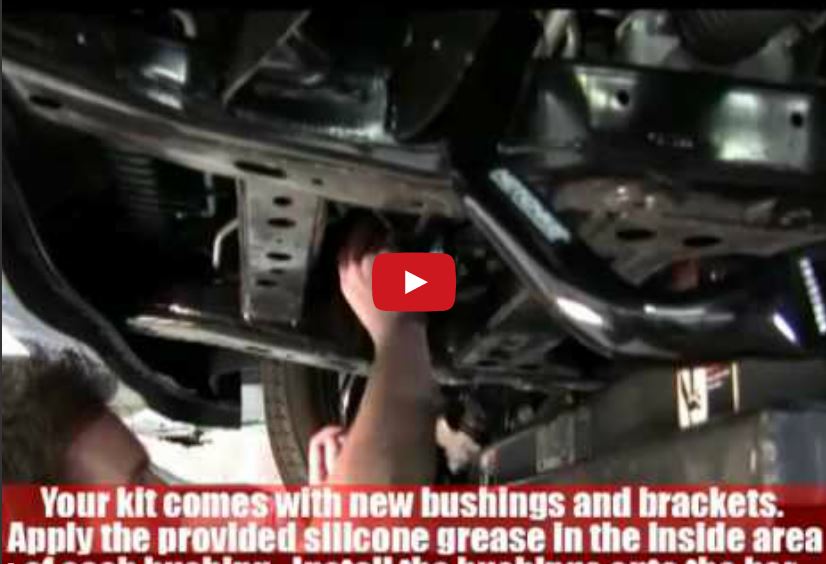 How to install a Hotchkis Sport Suspension front sway bar on a 2010 Chevy Camaro SS. This tech video shows how to make one of the fastest, easiest ways to improve the handling and performance of your new V6, RS or SS Camaro.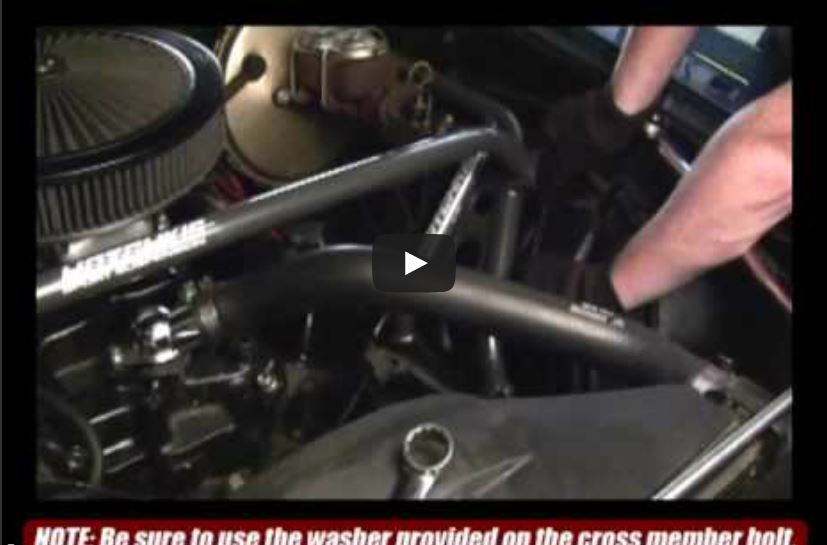 Here's a quick install video of our new Chassis Max Handle Bars for 1st Gen. (1967, 1968, 1969) Chevy Camaros. 

Part # for this item is 20101.

For more info visit: https://www.hotchkis.net/19671969_cama...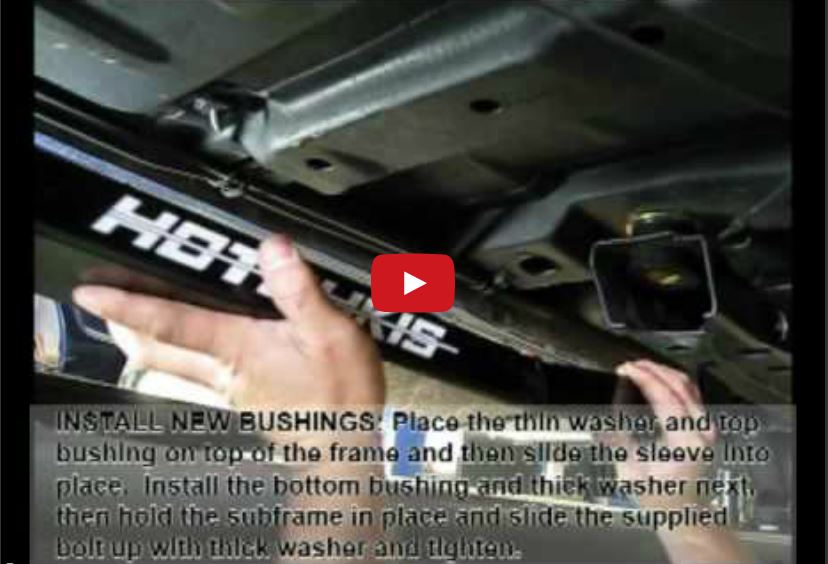 Please click the "watch in high quality" link under the video for better viewing..

Narrated by: John Hotchkis

Here's a video w/narration of how to install Hotchkis Sport Suspension Subframe Connectors for 1970-1974 Chevy Camaro / Pontiac Firebird (Part # 4012).

For more info visit: https://www.hotchkis.net
http://www.myspace.com/hotchkis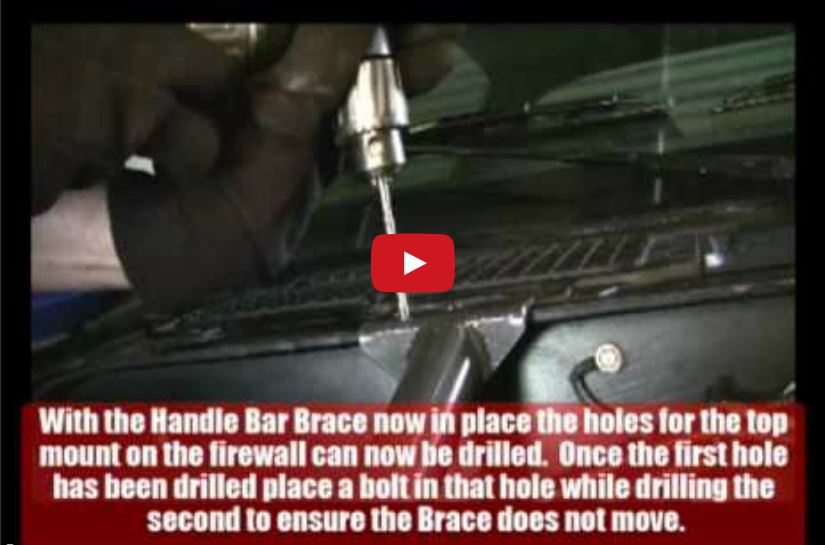 Hotchkis Handle Bars tie the front subframe to the firewall for maximum traction, reduced subframe flex and improved overall handling. This video is a step-by-step 2nd Gen Camaro Handle Bar installation on a Hotchkis Sport Suspension equipped 1970 model.