Hotchkis front sway bar set for 2013 Scion FRS and 2013 Subaru BRZ.
Check if it Fits your Vehicle
Click here to see what products fit this vehicle
This Part Fits your 2013 Scion FR-S
SKU: 22445F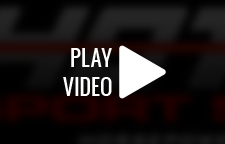 Description
Hotchkis Sport Suspension 22445F Adjustable Front Sway Bars for the 2013 Scion FR-S and the Subaru BRZ reduce body roll and offer improved handling and superior driver control to an already well handling car. The Hotchkis sway bar set features a lightweight 25.4mm 2-way adjustable front bar in a durable powder coated finish greasable bushings and mounts. All hardware and detailed installation instructions are included. Install Hotchkis Sport Suspension Sway Bars onto your FR-S or BRZ for improved handling today.
Features and Benefits:
Adjustable Front Sway Bar for the 2013 Scion FR-S and the Subaru BRZ
Offers improved handling and superior driver control
Features a lightweight 25.4mm 2-way adjustable front bar
Durable powder coated finish, greasable bushings, and mounts
All hardware and detailed installation instructions are included
Product Attributes
| | |
| --- | --- |
| Type | Hollow |
| Material | Steel |
RElATED PRODUCTS TO 2013 Scion FR-S
---