2010 CAMARO SWAY BARS FROM HOTCHKIS
Adjustable Sport Sway Bars Improve Handling, Traction & Driver Control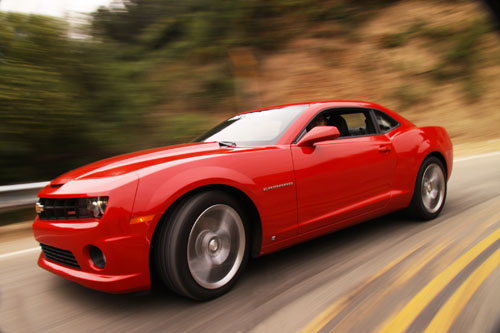 Hotchkis Sway Bar equipped 2010 Camaro SS. Click image for High-Res version. 
For Immediate Release 
KEY NEWS
Bolt-In installation requires no vehicle modifications.
Allows suspension tuning for optimum track or street performance.
Reduces body roll, improves handling, steering response and control. 
1.25″ front bar (210% stiffer than stock SS)
1.00″ adjustable rear bar (80,120,170% stiffer than stock SS)
Santa Fe Springs, Calif. (June 2009) – The all-new 2010 Camaro is a stellar performer straight off the showroom floor, but like most modern muscle cars it suffers from significant body roll and understeer. Whether it's a Super Sport, Rally Sport or V6 model, installing a bolt-on Hotchkis Sport Sway Set is one of the fastest, easiest and most dramatic modifications you can make to the new Camaro. Significantly improve handling, driver control and overall fun factor in less than an hour with basic hand tools.
Available for all 2010 Camaros, the system includes a track-tested, high-strength tubular steel 1.25-inch front bar (210% stiffer than stock SS) and three-way adjustable 1.00-inch rear bar (+80, 120 or 170% stiffer than stock SS) that allows you to dial-in the way the car responds to throttle steer and driver input. Finished in durable gloss black powdercoat, the bars also include mounts, greasable Polyurethane bushings, all necessary hardware and complete installation instruction. Like all Hotchkis products, 2010 Camaro Sport Sway Bars are designed, tested and manufactured in the USA.
To learn more, view videos of Hotchkis Performance parts in action or preview the entire line of Hotchkis components, please visit www.Hotchkis.net, email sales@hotchkis.net, or contact Hotchkis Performance, 12035 Burke Street Suite 13, Santa Fe Springs, CA 90670, 877-4-NOROLL, 877-466-7655.
# # #
Click here to Download Release as Word Doc
 LINKS & VIDEO
Click Here For More News at Hotchkis.net
Hotchkis 2010 Camaro Sway Bar Landing Page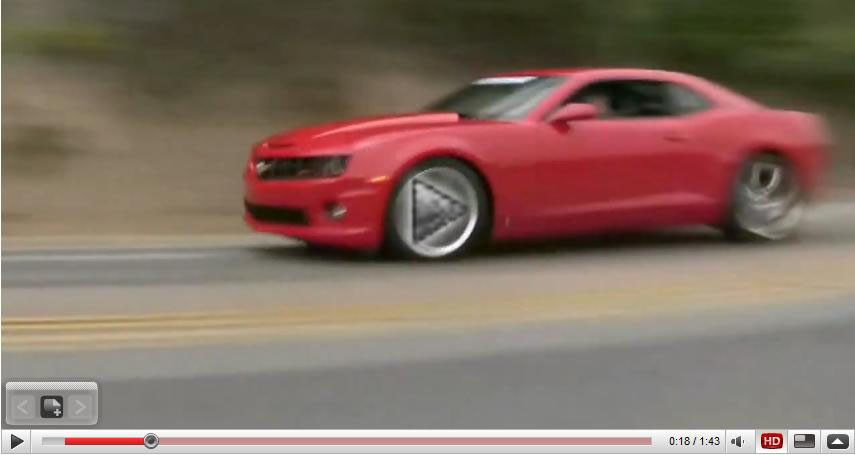 PHOTO GALLERY
(Click for High Res)
Media Contact: Dan Kahn – Kahn Media 
818/678-6535 Dan@KahnMedia.com