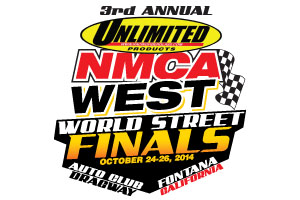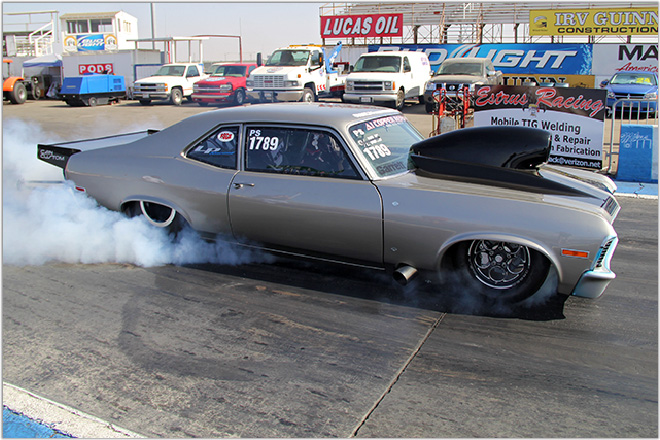 The Flowmaster NMCA WEST racing series concludes in Fontana, CA, the weekend of October 24-26. The 3rd Annual NMCA WEST World Street Finals , is the final race where drivers will battle it out to own the rights to the winners circle for a shot at the 2014 NMCA WEST Street Car Nationals championship .
Competitors in 10 classes, including the six-second 240 mph Garrett Turbo Pro Mod cars, will chase points toward a year-end prize and the title of World Champion. Event champions will take home a coveted Wally trophy, which is named for NHRA founder Wally Parks.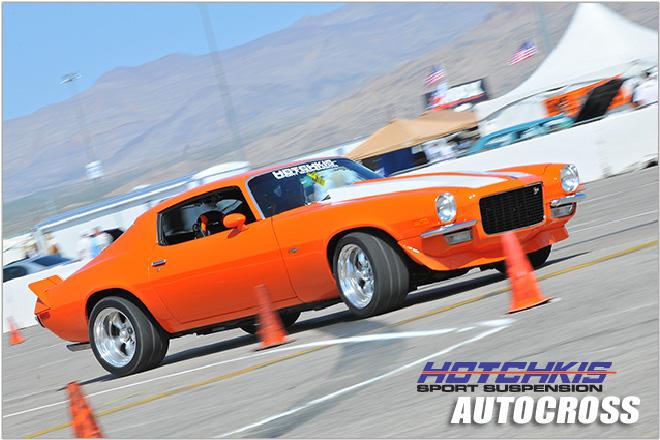 Hotchkis Autocross
Take your ride thru the ultimate test of driving skills through the Hotchkis Autocross course on Saturday and Sunday. Race the clock for bragging rights for the fastest lap through a professionally set up course and a chance to take home some special prizes.
Autocross Rules, Classes, & Awards Click Here
Autocross Pricing:
1-Day (Saturday or Sunday): $50
2-Day (Saturday & Sunday): $75
*Purchase your Autocross Participant ticket at the racer gate the day of the event. After you purchase your ticket proceed to the Autocross area & have fun!
How to Race Autocross Info Coming Soon!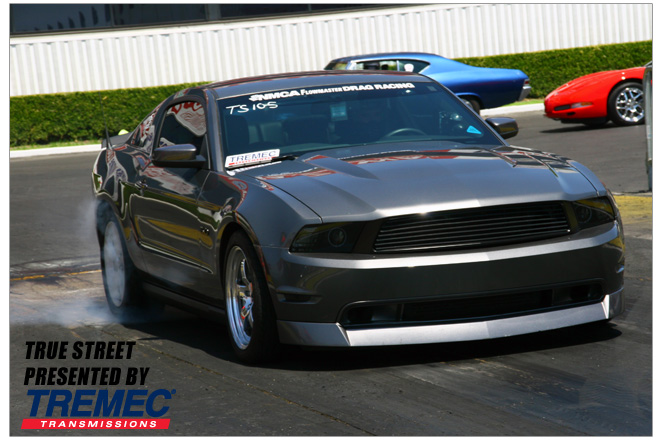 True Street – how do I participate?
One of the staples of any NMCA event is the True Street class, designed for real, tagged and insured street-going vehicles that can make a 30-mile cruise along with three back-to-back-to-back passes for the ultimate torture test of a street car. The True Street class has been a huge hit at the NMCA events on the East Coast, and the expectation is that the attention-starved West Coast players will turn out in force. True Street gives out an award for the competitor closest to each full-second increment from 15-seconds on down, along with a runner-up award. The winner, or "King" of the event, receives a six-foot-tall trophy, a cape, and crown to go along with the media exposure an NMCA True Street win provides.
How to Race True Street Click Here!
True Street Class Purses & Rules Click Here!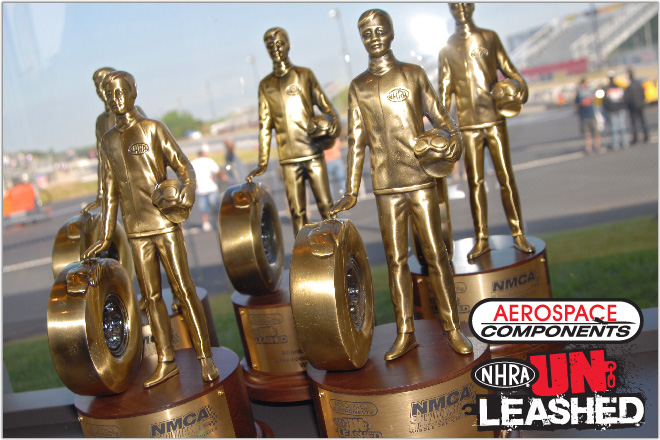 Race for an NHRA Wally!
NMCA is proud to present an NHRA Wally to each class winner at this event (points classes only) NMCA and NHRA Unleashed have come together to present the best in street car drag racing and it's brought to you courtesy of Aerospace Components. Have you ever wanted to display a Wally on your mantle? Come out and race with NMCA in classes from mild to wild…from index to heads-up! Got Wally? Get yours at this event by racing with NMCA!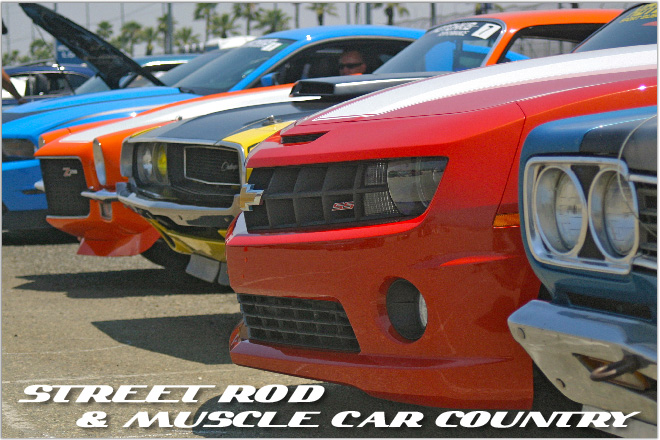 Street Rod & Muscle Car Country
Drive your Street Rod or Muscle Car to the 3rd Annual NMCA WEST Street Car Nationals for the chance to be hand-picked by the NMCA WEST staff for the Street Rod & Muscle Car Country Exhibition. The finest Street Rods & Muscle Cars from around the Nation will receive VIP parking and a chance to win special prizes!
Midway & Swapmeet – Looking to buy parts for your car or truck? Want a chance to meet face-to-face with experts from your favorite performance companies? This NMCA event will feature an awesome manufacturers' midway where you can find great deals on the performance parts you need for your muscle car or hot rod.If you're looking for that hard to find part or a great bargain, be sure to check out the swap meet.