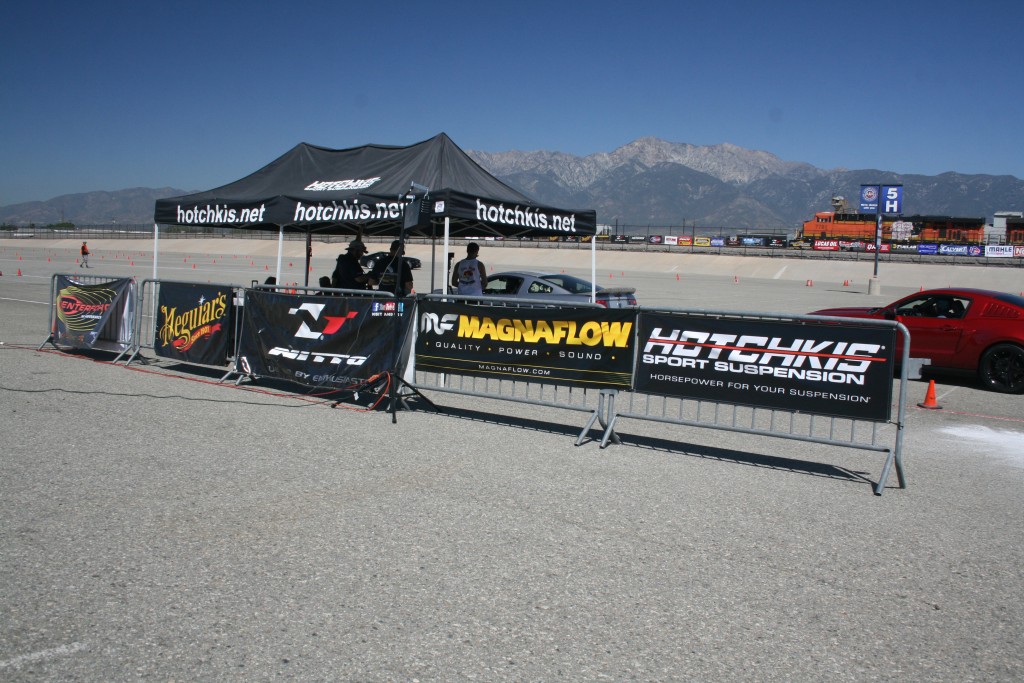 The Hotchkis Autocross Series presented by Nitto Tire is all about giving our participants the opportunity to have as much time behind the wheel and as much fun (aren't those the same things) as possible.  The second event of the year was no exception as we once again set a Hotchkis Autocross event record for the total number of laps in a weekend – 1,613 laps!  Each day the 60 drivers put down over 800 competitive laps in addition to over 100 more fun laps while we tabulated the scores.
The NMCA West events tend to be some of our most diverse events, drawing in not just the classic and modern muscle car crowd, but the import, compact, and exotic crowd as well.  For this event we created a fast course that emphasized preservation of momentum and required just the right line to put down a fast time.  After everyone had a chance to walk the course and go through the driver's meeting it was time to hit the track.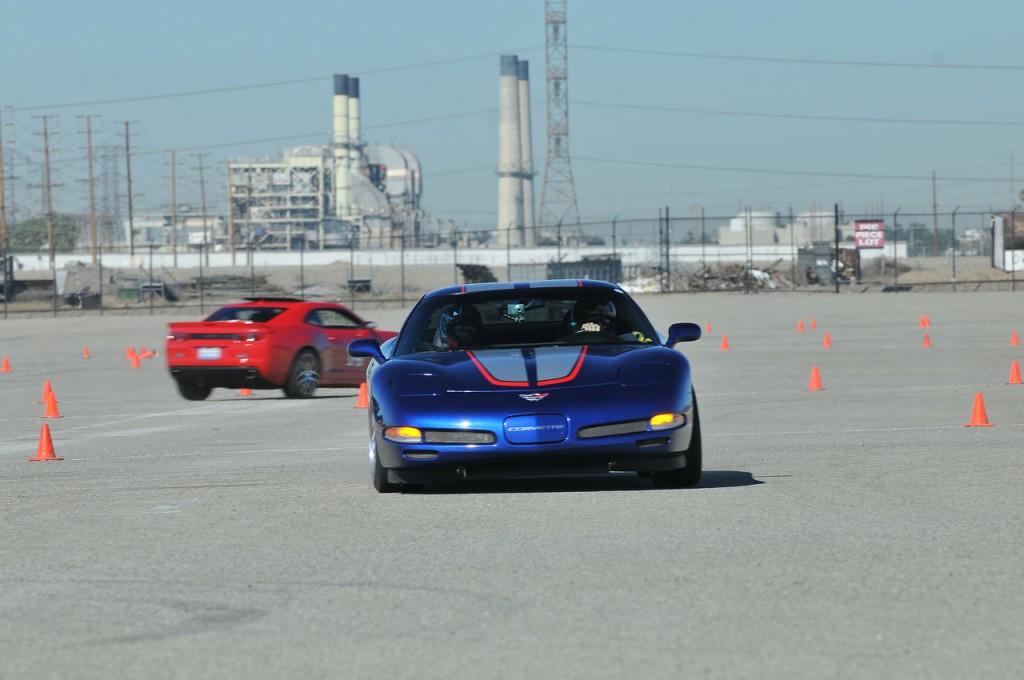 While each class was well represented over the weekend, Modern Muscle was definitely where the most heated competition took place.  If we learned anything from last years' events, it was that the Corvette drivers that come out to Fontana are all business and the ones to beat.  It was no different this time as the "Corvette Contingent" quickly shot to the top of the leaderboard both days.  It was C5 versus C6 as Steve Abbot piloted his 2004 Z06 against Dan Livezey's 2011 Corvette.  Steve took home the trophy on Saturday with a lap time of 27.22 seconds, edging out Livezey by just 0.104 seconds.  But on Sunday Dan made a major comeback and took the top spot in Modern Muscle with a 30.103 lap time, beating Abbott by 0.135 seconds.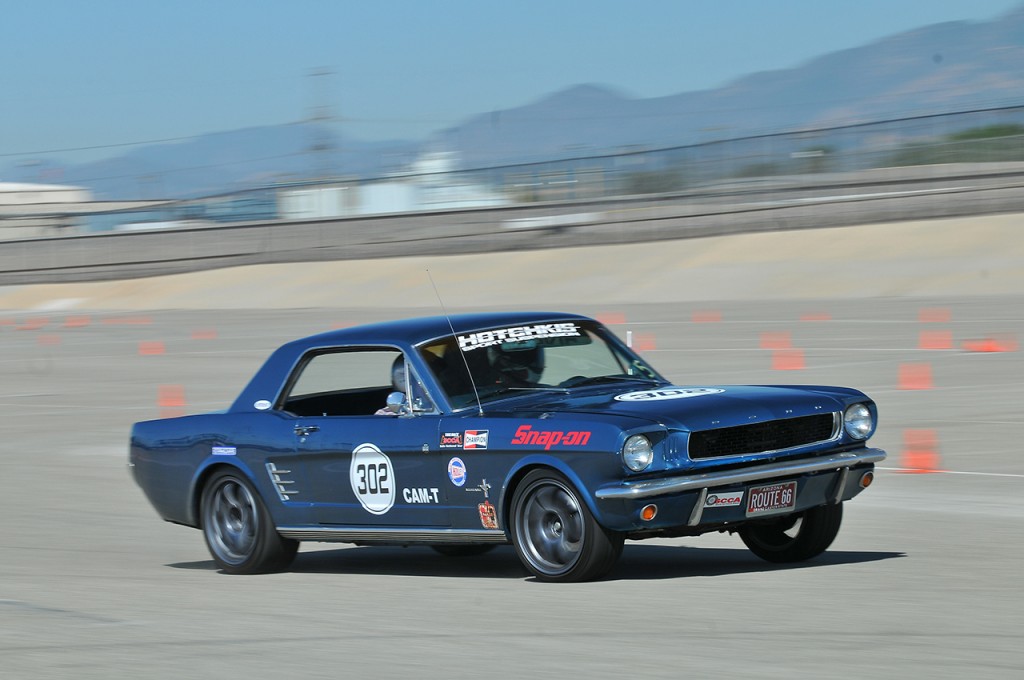 In Classic Muscle, there was an even closer battle that raged all weekend.  On Saturday it was Chad Ryker and his '68 Camaro slugging it out against Ian Sakurai and his '66 Mustang.  Both drivers were amazingly fast turning in lap times in the 28 second range, but it was Ryker who would take home the trophy on Saturday thanks to his 28.732 run.  On Sunday the battle for the Classic Muscle title resumed with Ian Sakurai and Chad Ryker both facing tough competition from Tom K and his '67 Plymouth Valiant.  In the closest battle we have ever seen in Classic Muscle, Ian emerged victorious with a 32.256 lap time, only 0.009 seconds ahead of Tom K!  Chad Ryker was right there with Ian and Tom as well, clocking in just 0.069 behind Tom's Mopar.
Competition in the Compact class was stiff as well with the Ford Focus ST being the dominant car in the group.  Both days Marc Lewis and Steve Moon battled each other in yet another very close race with Steve Moon taking the top spot on Sunday.  On Saturday though, both drivers faced a tough opponent in Cory Burns and his 2013 Mazda 3.  Though Cory was at a major horsepower disadvantage, he wrung every ounce of speed out of his Mazda to take home the top spot on Saturday with a time of 29.552.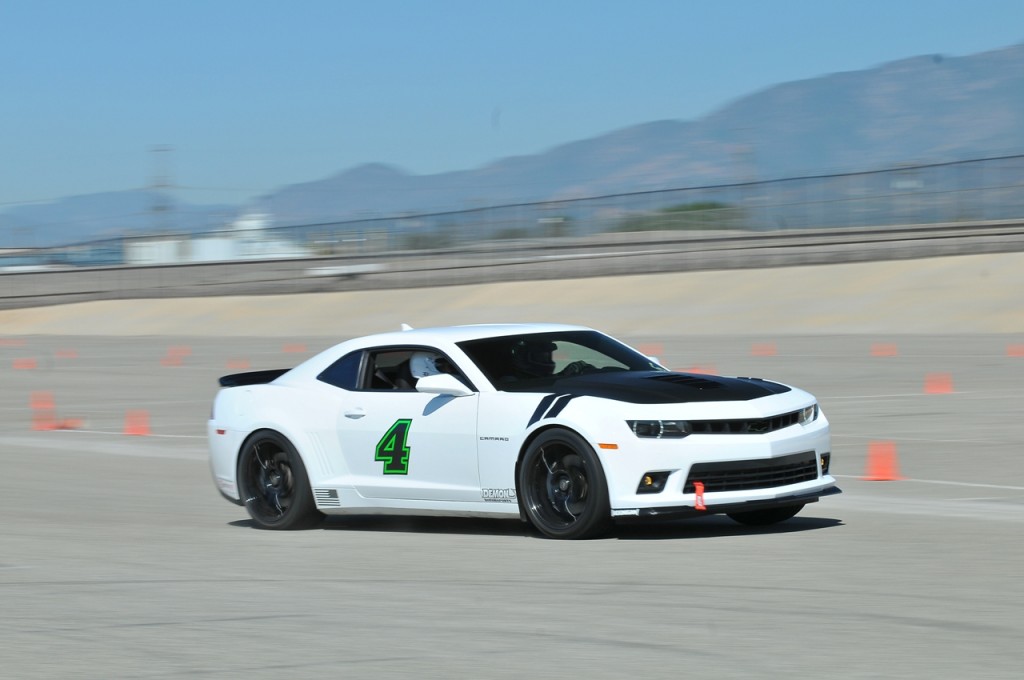 Finally, in the Pro Class, it was an all Greg Nelson show for the entire weekend.  Our Hotchkis Cup Winner from the Street Machine & Muscle Car Nationals in Pomona dominated the class both days in his 2014 Camaro, fending off Jake Rozelle in his very capable '65 Corvette.
This event also kicked off the start of the 2015 Hotchkis Cup Championship, which will be running at all four NMCA events this year.  This Championship will be a points race based on each driver's finish in the Hotchkis Cup standings at their best three events.  At the end of the season, the driver who has earned the most points will receive the Championship Cup as well as a cool prize package.  Leading the field for the first event and taking home his first Hotchkis Cup was Steve Abbott, who showed incredible consistency throughout the weekend, finishing over 0.13 seconds ahead of the runner up Dan Livezey and over a second ahead of the third place driver, Greg Nelson.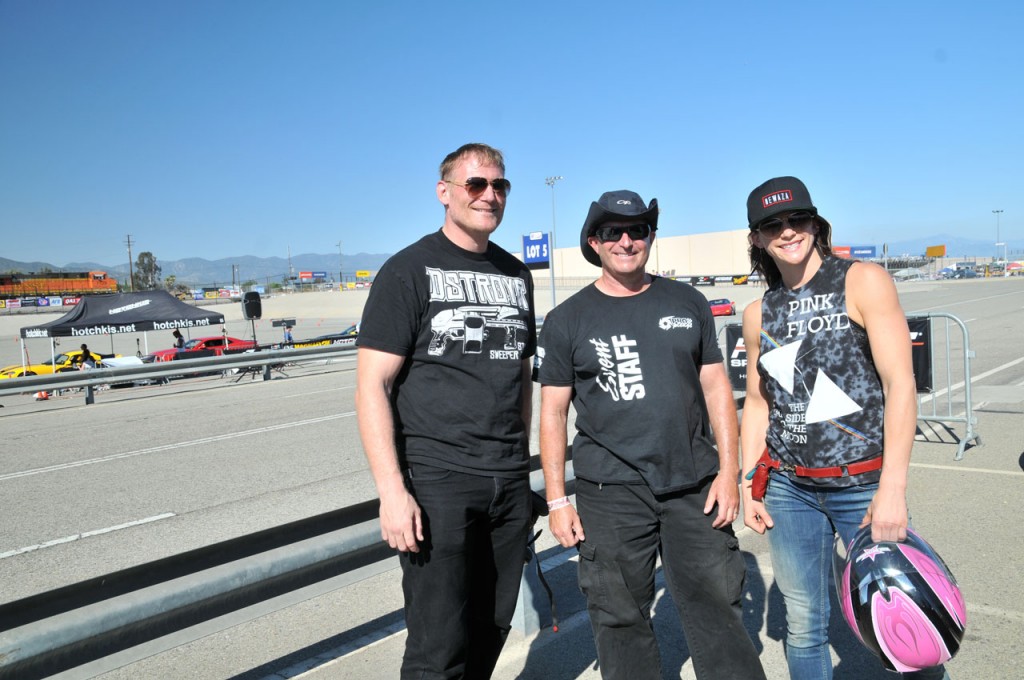 At Saturday's event we were also treated to a special visit from a couple of UFC fighters that had heard about our event and wanted to come check it out.  Former UFC heavyweight champion Josh Barnett and UFC fighter Colleen Schneider rode along in a bunch of different cars and even got to take a couple laps behind the wheel of Mike Young's Mustang.  Hopefully we'll see them back out in their own cars for our next event in June.
Despite all of the rivalry on the track, the drivers all had a great time together during the weekend.  It was great to see so many people hanging out, sharing tips, and helping each other out despite the intense competition they put forth on the track.  This is what makes this sport so unique and addicting, and why we love putting on these events.  The next Hotchkis Autocross events are coming up quick at the Chevrolet Performance Nationals in Commerce, Georgia on May 29-31 and at the NMCA West Street Machine Nationals in Fontana, CA on June 6-7.  Registration for both events is open now so make sure to click the links and reserve your spots now.
Click Here to View Saturday's Results
Click Here to View Sunday's Results
Click Here to View Hotchkis Cup Results