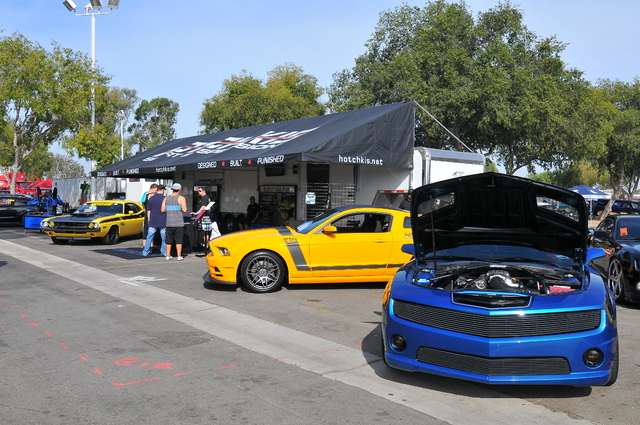 Now in its 13th year, the Cruiisn' for a Cure Charity Car Show is the largest charity classic/custom auto show in the world. This year there were over 3,400 cars in attendance along with over 200 exhibitors, live bands, and food vendors. Beyond the slick So Cal hot rods and deep fried everything, one of things we find so unique about this show is a half-mile "Cruisin'" route that weaves its way throughout the show grounds. This adds a new dimension to the standard car show paradigm, allowing you to actually see the cars moving, smell the exhaust, and feel and the power of their engines.
This was a truly amazing show with one of the most diverse displays of vehicles you have ever seen in one place. Classic cars, muscle cars, hot rods, rat rods, movie cars, modern muscle, and even a few cars that made you think, "WTF?" We were on hand displaying our suspension products and showing fellow enthusiasts that it is possible to have a car that can dominate a racetrack yet still be livable on a daily basis on the street.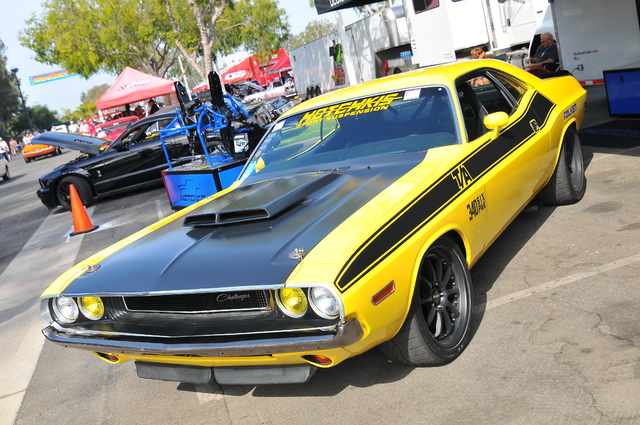 Our 1970 Dodge Challenger R/T, dubbed E-Max, got plenty of attention from Mopar fans. This car has toured the country demonstrating that you can create a superior handling vehicle with simple bolt-on parts and a set of sticky Falken tires. We also had two fantastic cars on display: Rick Andrade's Magnuson Supercharged 2010 Camaro and our own Mike Heintz's 2013 Boss 302 Mustang, both showing off our Modern Muscle suspension featuring new, lower prices.
All of the proceeds from this car show go to the City of Hope Medical Foundation to fund research into eliminating Prostate Cancer, a disease which affects over 200,000 men a year. On top of hosting a survivor's support group, the show even provided free on-site Prostate Cancer Screenings. All in all this was a fantastic show benefiting a great cause. If you didn't have a chance to make it to this year's event make sure to visit http://www.cruisinforacure.com to find all of the info on next year's show.