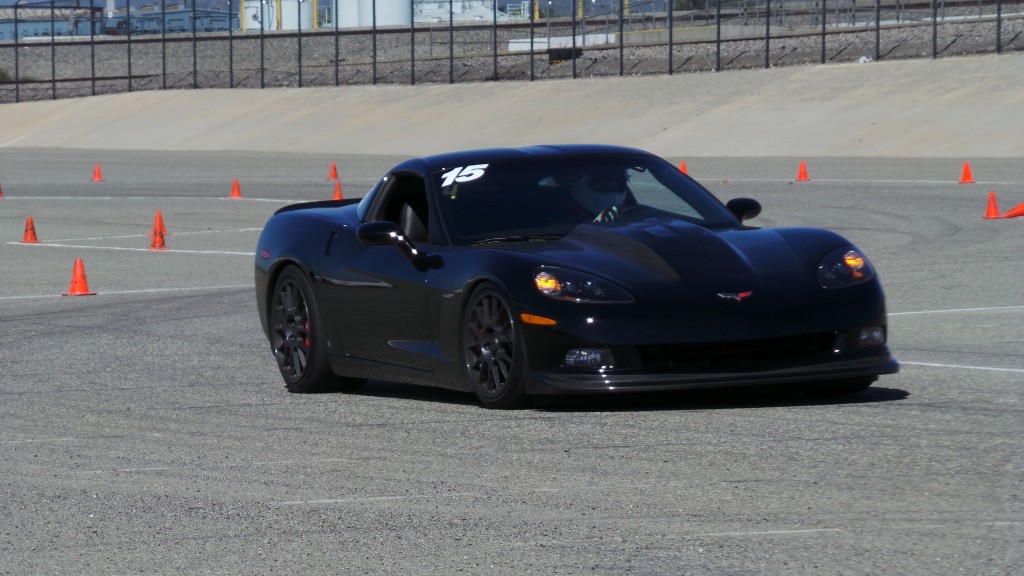 The 3rd Hotchkis NMCA West Autocross presented by Nitto Tire is in the books and man it was a hot one.  Not just meteorologically, but also metaphorically as it was packed full of some of the hottest cars we've had at one of our events yet.  Each day, 75 racers caned their vehicles around our fast, fun, and challenging course as they competed for the top time in their class while trying to stay consistent enough to take home the Hotchkis Cup.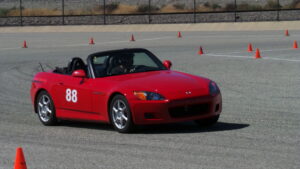 On Saturday, racers found more and more speed throughout the day as they turned lap after lap.  Normally, we would see some very close racing in each one of the classes, but this time, the Modern Muscle, Compact, and Ultimate classes each featured one stand-out driver.  In Modern Muscle, Randy Gonzalez expertly piloted his Corvette to over a 1 second lead ahead of 2nd place driver Mike Ryan, while in the Ultimate Class Steve Abbot worked his Corvette to a half-second lead over the always fast Alexandra Zust and her Lotus.  In a battle of RWD vs. FWD, Julius Bernardo and his Honda S2000 edged out Steve Moon and his Ford Focus ST by nearly 2 seconds, though Steve did retire early.  In Classic Muscle, it was a battle of the '68 Camaros as Sal Solorzano and Michael Cuthberts battled to within a quarter of a second of each other.  On his last lap it looked like Michael might be able to take the lead away from Sal, but his time of 33.478 just couldn't beat Sal's 33.237.
After a great day of racing, we surprised everyone with a huge barbecue complete with a keg of "refreshments" as a way to thank all of the people that have helped us make these events such a huge success.  It was great to be able to hang out with everyone once the driving was done and see how much camaraderie there is between drivers, even those that had just been battling each other lap after lap.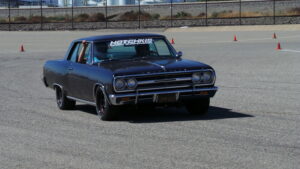 One other special treat we had on Saturday was teaching the designer of the new Acura NSX Michelle Christensen how to autocross.  Michelle had just had her '65 Chevelle fully outfitted with a TVS suspension and MagnaFlow exhaust and was eager to learn to make it turn corners.  Despite the fact that her car still had a bench seat, Michelle had a blast wheeling her beautiful A-Body around the track.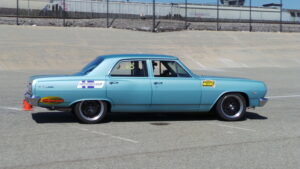 Refreshed and ready to go for day number two, the racers returned to the track to run the course in reverse.  This orientation proved to be a bit faster than the previous day's with times that quickly plunged below 30 seconds. The battles in each class also got a lot closer, especially in the Modern Muscle class where it was another battle of the Corvettes.  In the battle of C5 vs. C6, Mike Ryan and Ryan Thacker were nipping at each others' heels all day.  When the dust settled at the end, Mike was able to take the lead over Ryan by 0.005 seconds! In Classic Muscle, Effin Diaz and Hotchkis H-Team member Dick Eytchison were also engaged in a pretty close competition throughout the day.  Dick has been improving his Chevelle Sedan little by little this year and had just put a new rear gear in the car before the event.  It was pretty obvious that his car like the change as he was chasing down Effin's smaller and lighter Camaro like weight didn't matter.  After 14 hard laps, there was just 0.057 seconds separating the two with Effin narrowly taking the win.  In the Compact class, Steve Moon and Julius Berndo restarted their battle for the top position.  This time, Steve Moon was really pushing his little Focus as hard as he could and managed to close the cap to within a second of Julius' S2000, but he just couldn't find any more speed.  In the Ultimate class it was a classic Camaro versus Mustang battle as Greg Nelson and Ricardo Topete slugged it out for the top spot.  In the end, Ricardo's 2001 Mustang just didn't have what it took to take down Greg's 1LE Camaro which was just over a half second quicker through the cones.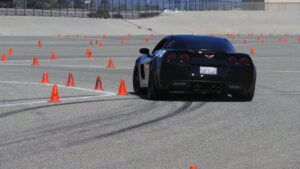 While many of the weekend's battles were fairly one sided, the great equalizer was in the standings for the Hotchkis Cup.  The top three contenders were separated by less than 0.3 seconds and were made up of two Modern Muscle competitors and one Compact competitor.  In the chase we had a 2010 Camaro, a 1997 Corvette, and a Honda S2000 all in the running to take home the cup.  Taking home third place in the race for the Cup was Chuck Terry who posted up a combined average lap time for the weekend of 32.453 seconds in his Camaro.  The runner up was Julius Bernardo who had been amazingly consistent all weekend in his S2000.  And the winner of the Hotchkis Cup was Ryan Thacker who's Hotchkis Sway Bar-equipped Corvette posted a combined average of 32.162 vs Julius' 32.346.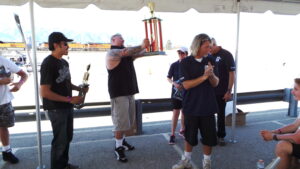 Check out our photos of the event below and even more coverage of the event at Pro-Touring.com here: http://www.pro-touring.com/threads/117371-Hotchkis-AutoX-West-Complete-Coverage-of-the-September-2015-Event
Thanks to all of our sponsor for helping to make this series a success: