Latest BMW Sport Suspension Package Put to the Test at BMW CCA LA Autocross
Fontana, CA, Feb. 03, 2008 – The Hotchkis Sport Suspension BMW 335i driven by John Hotchkis finished second in class D at the opening round of the BMW CCA LA Autocross at California Speedway.
Traditionally this extremely competitive class is dominated by lightweight 6,8 or 12 cylinder BMW cars with generous engine modifications and running on R compound or slick racing tires. The Hotchkis BMW has a stock powerplant and street performance tires, but gets its competitive advantage from the company's latest performance suspension package.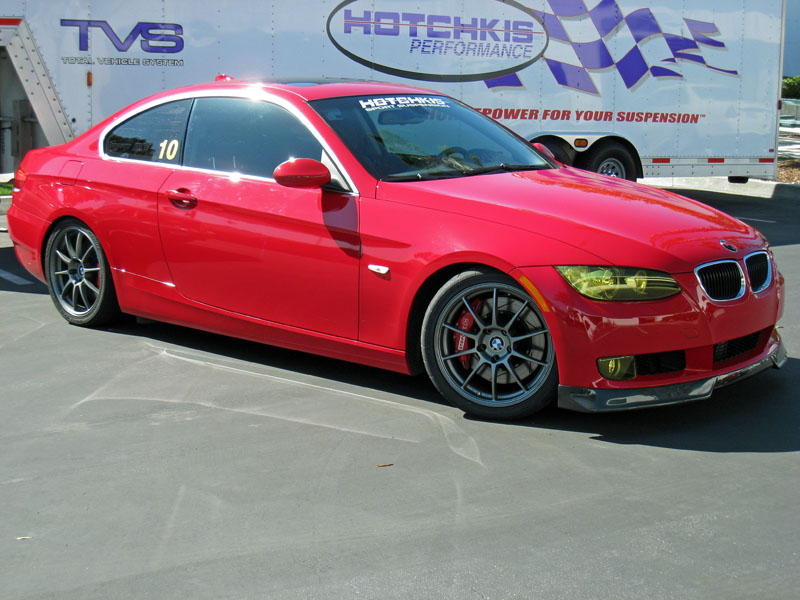 "We had serious competition but were confident in our balanced suspension package. This allowed me to put the power down early, brake efficiently and keep momentum up through the challenging course," exclaimed driver John Hotchkis.
 "We have been running the BMW 335i in local SCCA autocross events this winter to develop our suspension package and the car has had new prototype parts at each event. I couldn't be happier with the end result, comfortable on the street and quick on the track," said John.
 The Hotchkis Sport Suspension package includes sport sway bars with adjustable end links, rear adjustable camber links and is complimented by a Bilstein PSS 10 coil over kit. Sport camber plates and more will be released soon.
 Hotchkis Performance would like to thank its fantastic sponsors, as the project would not be possible without their generous support. The Tire Rack, Enkei Wheels, Bridgestone Tires, Stop Tech Brakes, Red Line Oil, Borla Exhaust and APR Aerodynamics.
 Hotchkis Sport Suspension is available at The Tire Rack and other premium performance dealers.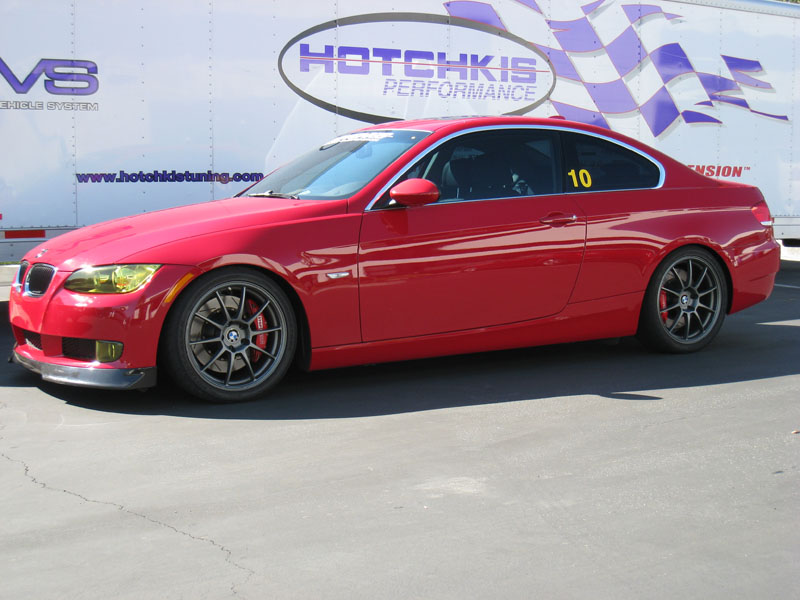 To preview the entire line of Hotchkis Sport Suspension parts and components, please visit www.Hotchkis.net, email doliver@hotchkis.net, or contact them at Hotchkis Performance, 12035 Burke Street Suite 13, Santa Fe Springs, CA 90670, 877-4-NOROLL, 877-466-7655.