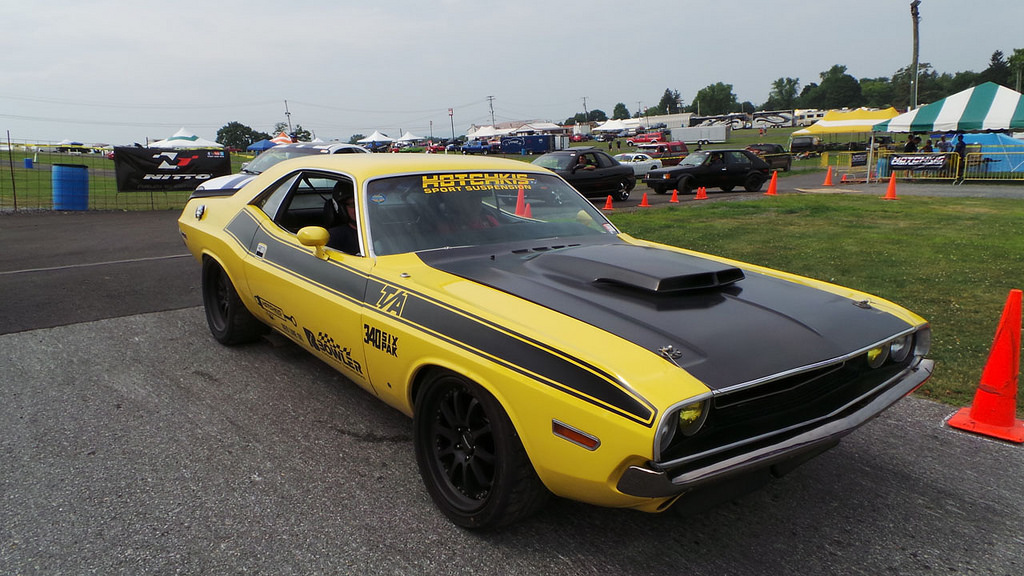 Hotchkis Sport Suspension returned once again to the Carlisle Chrysler Nationals in Carlisle, Penn. to put on the 4thAnnual Hotchkis MOPAR Autocross at the largest gathering of Mopar owners and enthusiasts of the year. Held at the historic Carlisle Fairgrounds, the event featured a massive gathering of MOPARs new and old, the largest all-Mopar swap meet in the country, an off-road Jeep adventure and, of course, the Hotchkis Autocross.
We had a wide variety of Chrysler vehicles turning laps on the autocross course all weekend. From classic Challengers, Cudas, Satellites and Valiants to modern Neons, Chargers and even a few trucks, nearly 60 years of Chrysler vehicles came out to try to set the quickest time in hopes of taking home a trophy in one of the many autocross classes. The autocross was open to anyone displaying their vehicle at the show and was free to enter. It was great to see so many first-timers come out to experience the joy of piloting your classic through a twisty cone course and we hope to see even more come out next year.
This year was also the first year of the Real Street Shootout at the Carlisle Chrysler Nationals. This event took place on Friday and included a street drive poker run, vehicle judging, and an autocross time trial. Making this inaugural event even cooler was the fact that the autocross segment took place on Friday evening/night with massive floodlights lighting the course.
Spectators at the Carlisle Chrysler Nats also had a chance to get in on the autocross action. For just $10, you got a goody bag filled with detailing products from our friends at Meguiars, a Hotchkis koozie, a Limited Edition Hotchkis E-Max Challenger Hot Wheels toy and a ticket to ride in the real E-Max around the autocross track. On the track we made sure to give them the ride of their lives as lateral g-forces forced them to hold on tight as we raced from corner to corner. Needless to say, everyone who got a chance to take a ride around the track left with a massive smile on their face.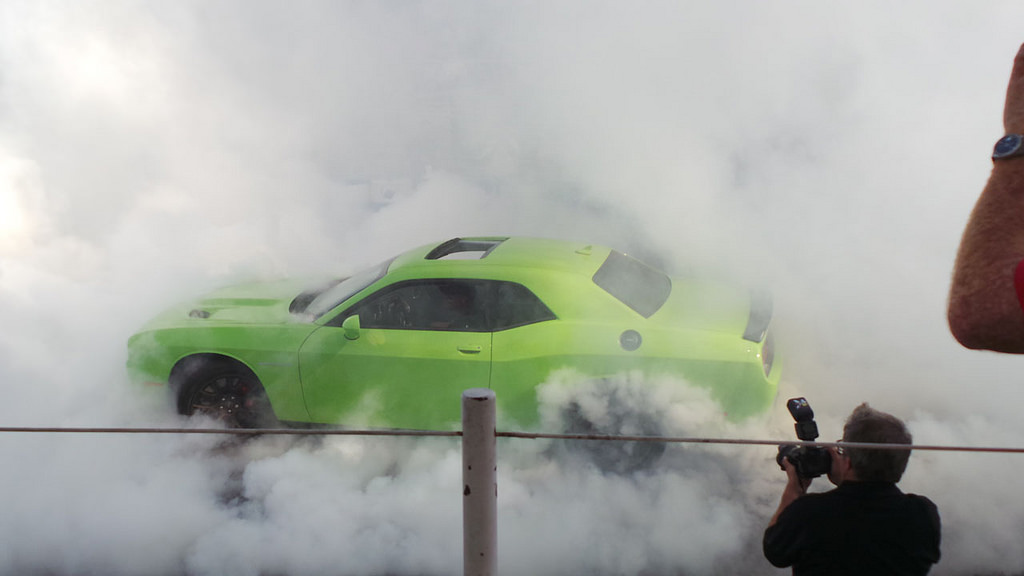 In addition to the autocross, there were numerous other fun events going on – from the car show to the swap meet and even a burnout contest. To kickoff the burnout contest, SRT's Ralph Gilles brought out the new Hellcat-powered Challenger to do one of the biggest burnouts we had ever seen, but what else would you expect from a 707 horsepower supercharged HEMI.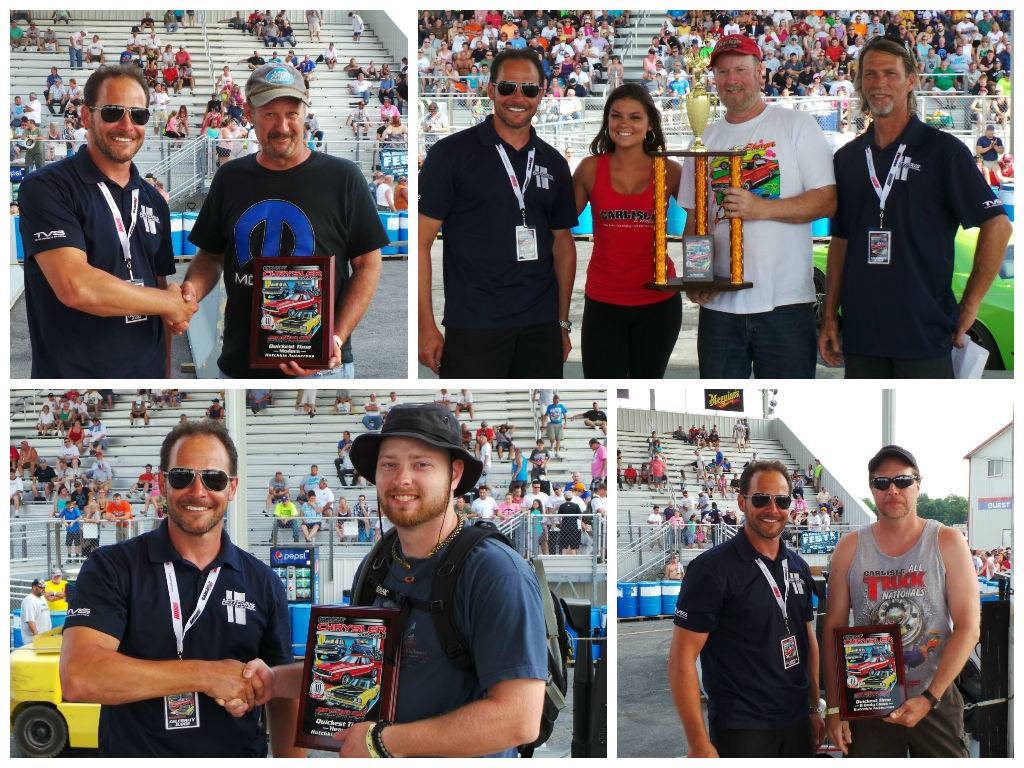 Congratulations to all of our trophy winners and a huge thank you to everyone that drove, went for a ride, and stopped to talk with us at the event. We'll see you all at the 2015 Carlisle Chrysler Nationals!