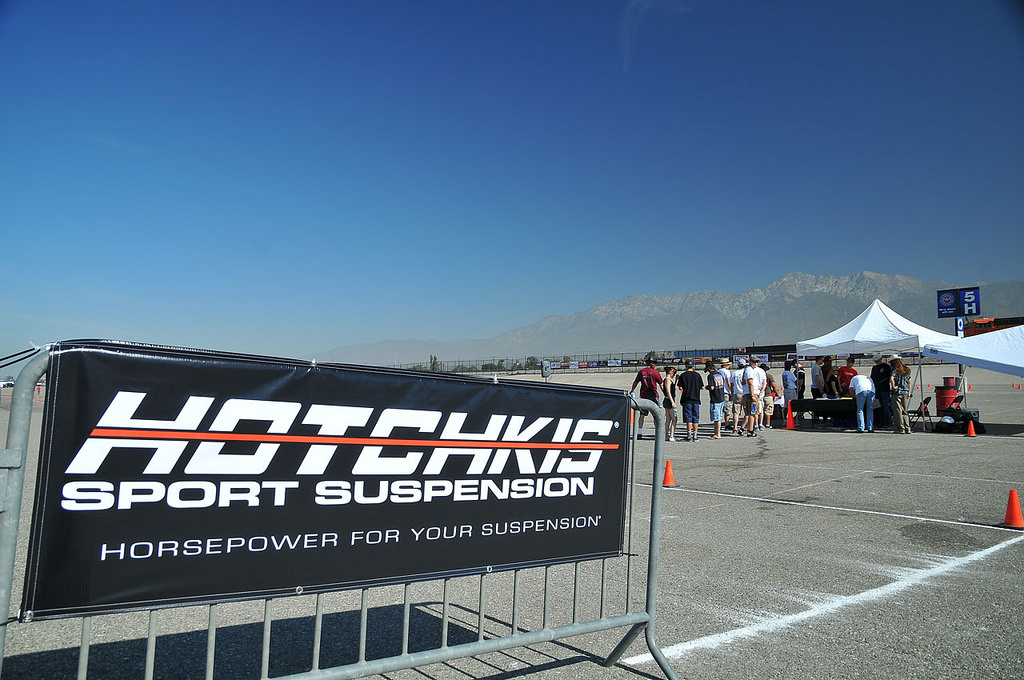 This past weekend, June 21-22nd, 2014, was the second event of the Hotchkis Autocross at the NMCA West Series. After our very successful first event back in March, the word spread around Southern California about how much fun our events were and enthusiasts turned out in droves to participate. On Saturday we had nearly 80 drivers registered that made over 650 timed laps around our track while Sunday's event saw a further 49 drivers turn out for even more autocross action. Beyond the turnout and record setting lap counts, what made the event even more special was the sheer diversity of the cars that showed up. From highly modified Pro-Touring muscle cars to bone stock economy cars, there was a little bit of everything lapping our course.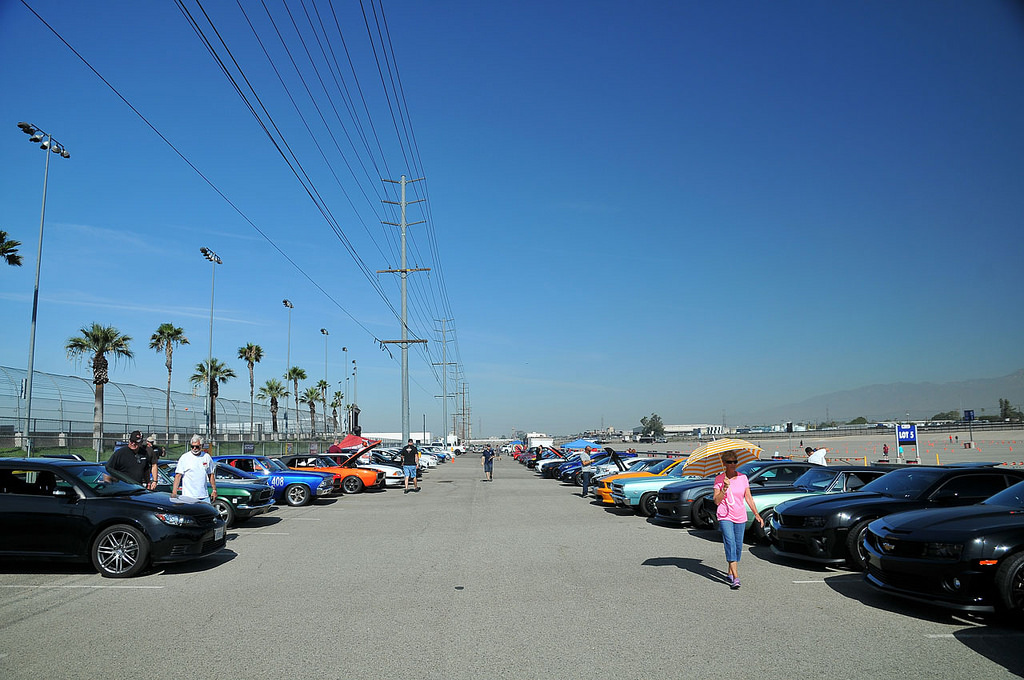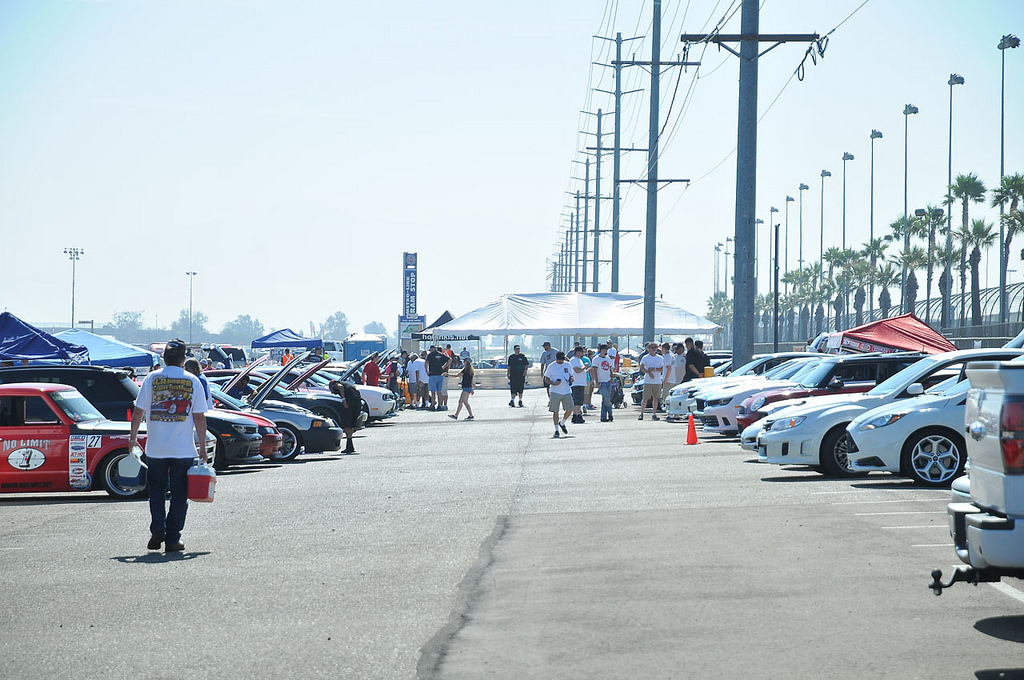 The cars began arriving early and started filling up the pit area fast and by 830am the pits were nearly full.
After everyone got settled and finished prepping their cars, it was time to hit the track for a walk through. It was great to see the more experience drivers like H-Team member Don Gonzalez, reaching out to the newer drivers to show them how to walk a course and what to look for when picking out the perfect driving line. After everyone had a chance to finish their track walk, it was time for a brief drivers meeting before it was time to fire up the engines and start turning some laps.
There was a great group of Hotchkis H-Team members at the event showing everyone what a car can be capable of with a properly-engineered bolt-on suspension system. Mike Young brought out his '65 Mustang with its brand new Stage 1 TVS suspension package and Hotchkis Tuned by Fox APS adjustable shocks. Mike and fellow H-Team member Dan Weishaar campaign this car in the SCCA's Classic American (CAM) class down in San Diego and Mike is currently 6th in season points for the region, just 26 points outside of the lead. Robert Pierik came out from Arizona with the F-71 Camaro which is equipped with a complete Stage 2 TVS kit and Hotchkis Tuned by Fox SPS non-adjustable shocks. Most people may not know that F-71 was actually the very first car to receive an LS1 crate motor swap way back in the late 90s.
H-Team member Dick Eytchison brought out his '65 Chevelle Sedan sporting its Stage 2 Total Vehicle System suspension kit along with his newly installed Hotchkis-Tuned by Fox APS adjustable shocks. Finally, "Speedy" Don Gonzalez was holding it down for the Hotchkis 5th Gen Camaro crew, posting the quickest Modern Muscle times of the day.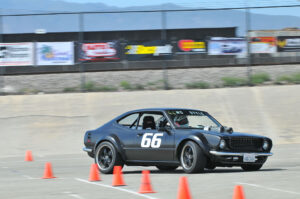 Of all of the vehicles that showed up to the autocross this weekend, Mark Still's Toyota Corolla had to have been our favorite. Handbuilt over the better half of a decade, this flat black and flared monster is powered by a Lexus V8 engine with an '03 Mustang Cobra M112 Eaton roots supercharger and Tremec 6-speed transmission. This car was truly a monster and posted the quickest times in the Compact class by a wide margin.
Hands-down the most interesting battle of the weekend though was between Rob MacGregor's "Hellboy" C10 and this rather unassuming C5 Z06 Corvette. In his usual style Rob went out and set what everyone thought was going to be the quickest time of the weekend. But then this stock looking Corvette with Hotchkis Sway Bars turns such a smooth and drama-free lap that even announcer and event organizer Robert Byrd had to re-read the time slip. And after that the battle was on. When the dust settled at the end of the day MacGregor had reclaimed the top spot of the day … but not by much. This little blue Corvette (if only it was red then it would have been the perfect Prince reference) was a mere .015 seconds behind his beast of a truck.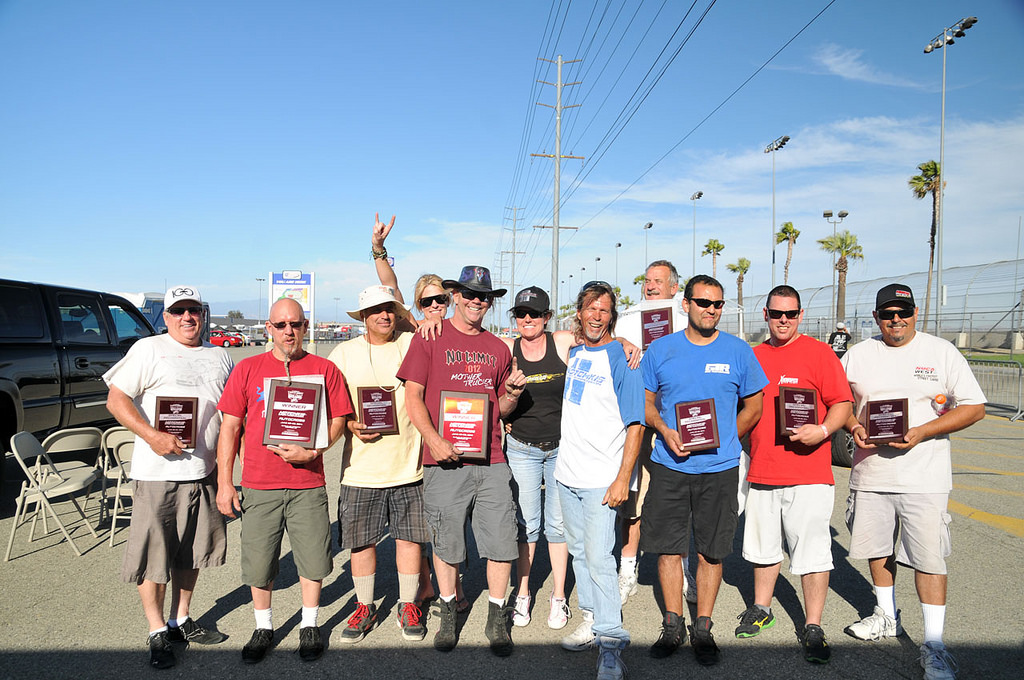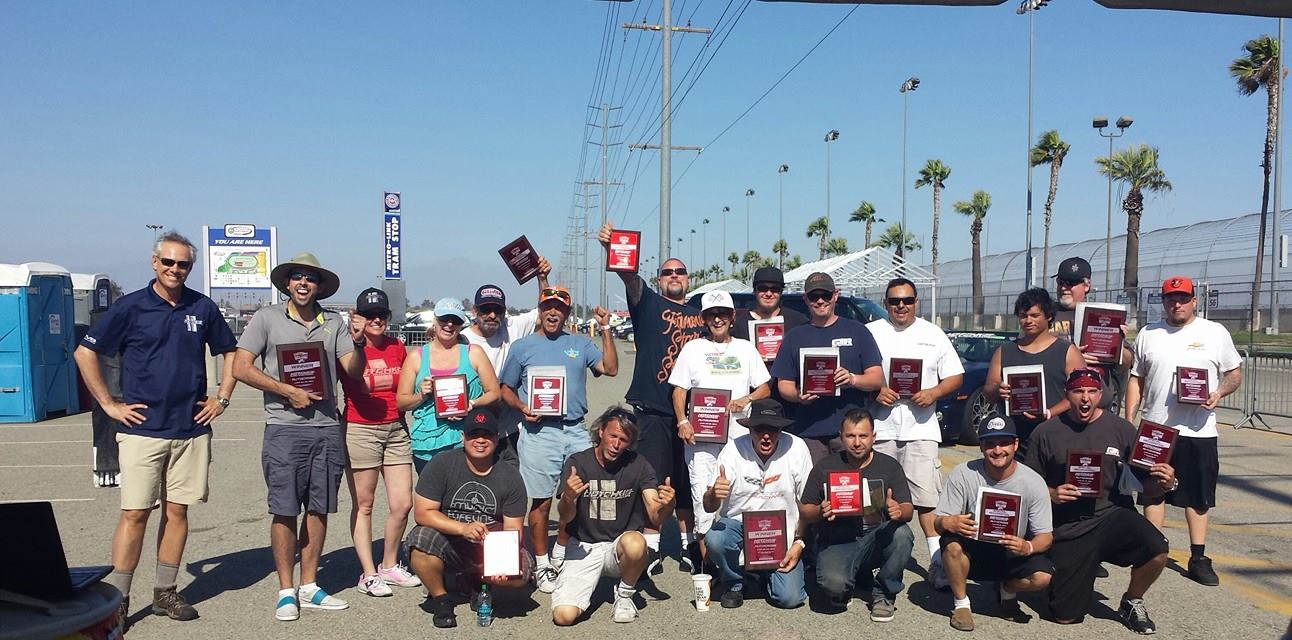 Congratulations to all of our winners from both Saturday and Sunday and thank you to everyone that came out to join us for one awesome weekend of racing. We really enjoy putting on these events and promoting the fun that can be had behind the wheel of a car. The next event is coming up October 25-26, 2014 and promises to be the best one yet. If you haven't done so already, make sure you sign up for the October event here:
RESULTS:
Check out the full album of event pics from Saturday here:
https://www.flickr.com/photos/hotchkis/sets/72157645339234511/