Air Bag Adapter Kit B-Body 59-64 Chevrolet Bel Air Biscayne Caprice Impala.
Check if it Fits your Vehicle
SKU: 1113L-AB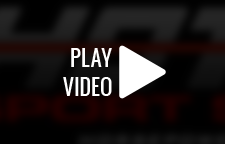 Description
Applications: 59-64 Chevrolet Bel Air 59-64 Chevrolet Biscayne 59-64 Chevrolet Caprice and 59-64 Chevrolet Impala.
Hotchkis Sport Suspension 1113L-AB is designed to allow the use of air bag front suspension when using the Hotchkis (1113L) tubular lower a-arms on the 59-64 Impala Biscayne or Belair. This upgrade kit comes with two bolt on mounting plates (2) weld on shock mounts and (2) shock bumgs. All necessary hardware is included for a complete installation of most major styles of air bag. Air bags are not included.
Features and Benefits:
Air Bag Install Kit for use of air bag front suspension on 1113L Tubular a-arms
Comes with two bolt on mounting plates,weld on shock mounts, shock bumgs
All hardware included for a complete installation of most major styles of bag
Air bags are not included