TURN YOUR E36 
INTO THE ULTIMATE HANDLING MACHINE
New 1992-96 BMW 3-Series Sport Sway Bars from Hotchkis Performance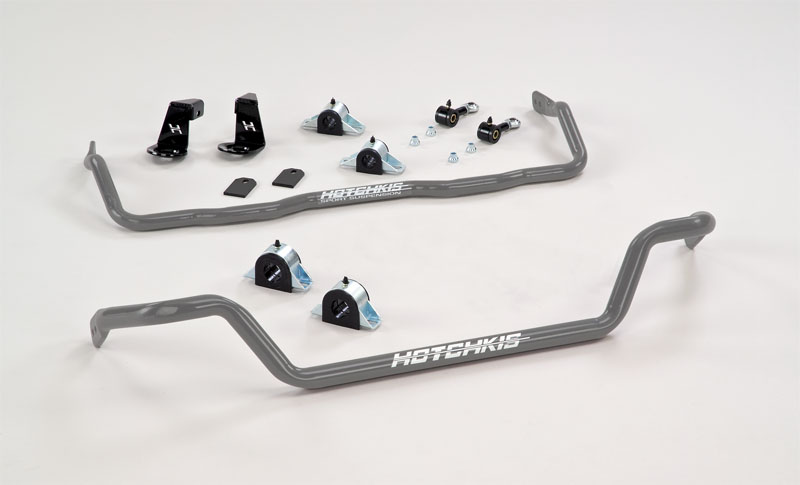 Hotchkis B & E Body Upper A-Arms. Click to download in High-Res. Test car vehicle images below. 
For Immediate Release
KEY NEWS
Features:
Adjustable Front Sway Bar – 1-5/16" (33.4mm) 300% & 380%  stiffer than stock M3
Adjustable Rear Sway Bar- 1.00" (25.4mm) 115% & 140% stiffer than stock M3
Bolt-In Rear Sub Frame Reinforcement Brackets
Adjustable rear end links w/ heavy duty ball joints and high articulation rod ends
Greasable polyurethane bushings and heavy duty mounts included
Auto cross & track tuned for maximum performance improvement
Benefits:
Increased Traction and Stability
Reduced Body Roll
Eliminates understeer
Easy Installation 
Santa Fe Springs, Calif. (April 2009) – When it made its debut in 1992, the E36 platform BMW 3-Series was a revelation. A powerful inline six, roomy interior and aggressive styling made every model from the 325i to the vaunted M3 world-class sports cars. Seventeen years later, these cars are an affordable yet highly capable performance bargain. Their one flaw is excessive understeer and body roll, even on the M3. Now you can eliminate understeer, increase traction, reduce body roll and improve overall vehicle balance with a set of new E36 Sport Sway Bars from Hotchkis Performance.
These track-tested fully adjustable bolt-on bars increase front/rear roll stiffness, giving the car crisp, quick turn-in response and balanced handling. The adjustable front bar is constructed of lightweight, durable 1-5/16" (33.4mm) tubular steel with two stiffness settings, 300% and 380% higher than stock M3 bars. The rear bar uses 1.00" (25.4mm) tubular steel and can be set 115% or 140% stiffer than a stock M3. The result is increased stability, crisper and quicker turn-in and the ability to rotate the car on corner entry and throttle-steer when necessary. The system is pre-tuned for auto-cross, road course or aggressive street driving.
Both bars install easily using greasable polyurethane bushings, heavy duty mounts, precision adjustable rear end links with quiet operating heavy duty ball joints and high articulation rod ends. Bolt-in rear sub frame reinforcement brackets are also included. Like all Hotchkis Performance products, E36 Sport Sway Bars feature a durable black powder coat finish.
To preview the entire line of Hotchkis Sport Suspension parts and components, please visitwww.Hotchkis.net, email sales@hotchkis.net, or contact Hotchkis Performance, 12035 Burke Street Suite 13, Santa Fe Springs, CA 90670, 877-4-NOROLL, 877-466-7655.
 # # #
Click here to Download Release as Word Doc
LINKS & VIDEO
Click Here For More News at Hotchkis.net
VIDEO: John Hotchkis Explains E36 Prototypes @ SEMA
 IMAGE GALLERY 
(Click thumbnail for high-res)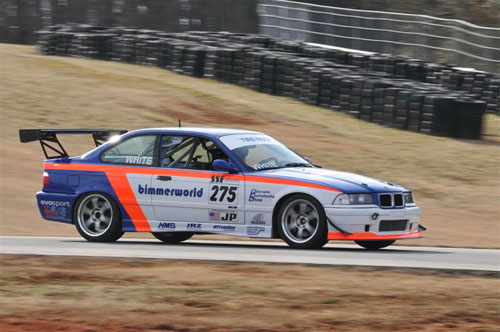 Media Contact: Dan Kahn – Kahn Media 
818/678-6535 Dan@KahnMedia.com