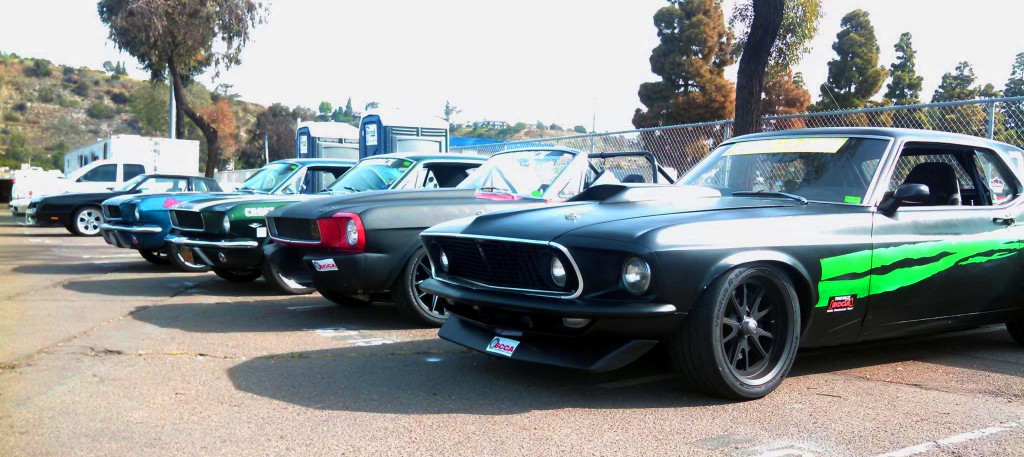 March has been a busy month for autocross fans in Southern California with three back to back weekends of corner carving excitement.  After kicking off the racing season with the Hotchkis Autocross presented by Nitto Tire at the Street Machine & Muscle Car Nationals in Pomona, it was time for the 2015 SCCA San Diego Championship Tour event at Qualcomm Stadium.  Hotchkis H-Team members were out in force dominating the burgeoning CAM (Classic American) class in their Hotchkis-equipped vehicles.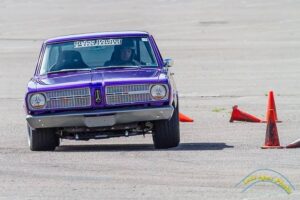 Hands down the most popular platform of the event in CAM was the Ford Mustang.  We have been working hard since the debut of our Stage 1 TVS kit at the 2013 SEMA Show to continue developing innovative and well-engineered components for this platform that will deliver maximum performance and an easy installation.  Our new Adjustable Strut Rods, Tubular A-Arms, and Sub Frame Bracing has really taken the performance of these pony cars to the next level and made them some of the top contenders in their class.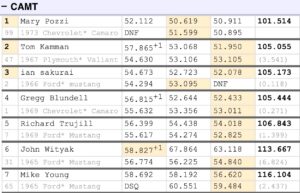 Hotchkis drivers took home four of the top seven spots of the weekend after two days of heated competition.  Tom Kamman and his '67 Plymouth Valiant came in a strong second place with a best combined two-lap time of 105.055 seconds.  In third place just 0.118 seconds behind Tom was Ian Sakurai and his '66 Ford Mustang.  H-Team member Richard Trujillo rounded out the Top-5 driving his '69 Mustang to within just 0.389 seconds behind Sakurai.  Finally, H-Team member Mike Young drove his '65 Mustang into a solid seventh place finish as he got a handle on the grip from his new wheel/tire setup.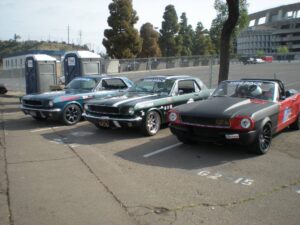 We love going out to these events not just for the competition, but also for the camaraderie.  Though there is a healthy amount of competition between the drivers, in the paddock everyone is one big, happy family.  There are smiles all around, great discussions about the proper line through the course and driving techniques, and even a cookout on the back of Richard Trujillo's Mustang.